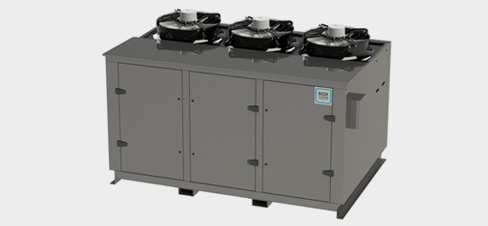 IN THIS SECTION
PRODUCTS & SERVICES
FAQs
You emphasise product quality. Will I really notice the difference?
Absolutely, all designs are carried out on 3D CAD/CAM programmes and all production machinery is computer controlled. This means that all parts fit together perfectly. All the steel we use is Zintec coated; we weld close all corner joints and avoid wherever possible external exposed cut edges. Every steel part is powder paint coated without any post-assembly painting or other finishing. Weathering joints are internally sealed. Not only will you notice the difference, so will your customers.
At the end of the day, a housing is just a housing, isn't it?
We don't think so. Our housings are designed by refrigeration engineers who understand the practicalities of pack building. Our products make your life easier and reduce your build costs – sometimes by proposing fundamental changes to how you build packs, but always by the small details that make a real difference.
We always have to compromise our pack designs to fit into 'standard' housings. Can we not have housings that fit our packs?
We design housings to suit your needs, not ours. If you want a single example of a custom build then inevitably it will be a little more expensive but for reasonable quantities we will absorb the design cost as part of our service to our customers.
How large can your housings be and particularly without lengthwise joints?
This is a difficult question to answer briefly. Basically, there is no size limitation as such – we will treat any request on its merits and practicability, so please ask! In respect of joints, our brake presses have a 4m bed (which is more than is common) so that is the longest length of steel we can fold as one piece. To give a practical example, our largest housing to date was 4.4m long and that had single piece base frames. However, the roof was made in two sections for greater strength and rigidity and the fan deck in 5 sections in the interests of manufacturing economies. So we have to consider individual cases!
Some of your housings don't have bases fabricated from rolled steel channel. Why?
We believe that we obtain a better result by using multiple base members made from heavy gauge (typically 4 mm) pressed steel where possible. By doing this we can provide a rigid structure with strength just where it is most needed (directly under compressors, for example) and at lower cost. We can also give the base the same very high quality finish that is given to the other parts of the housing.
I'd like a bit of colour in my life. Do the housings have to be light grey?
Our default colour is BS 00A05 Goose Grey but you can specify any BS or RAL colour you want, though there may be a small additional cost for small quantities. We will advise you of any limitations regarding gloss level, texture or UV resistance.
What is the acoustic performance of your housings?
Our standard insulation provides an insertion loss (noise reduction) of 19 dB (A). We can provide thicker insulation for higher values of noise reduction.
Can you help us to reduce our own lead times?
Yes. The pack bases from our removable base housings can be ordered separately and a few held in stock at very moderate cost. Unlike a conventional 'vertical' pack frame they have a small shipping volume, can be stacked and generally occupy a lot less space. Holding a small stock obviously allows you to start work on the pack as soon as you receive an order. The required housing to suit would be manufactured by us concurrent with your pack build. The various types of removable base housings we manufacture have common lengths; so the same base will fit the appropriate Type 1, 2, 3 or 4 housing.
For other products (where generally the completed pack is inserted into the housing) we offer very competitive lead times and aim to always deliver the housing to suit your build programme.
Can you reduce our pack build times and costs?
Yes. As standard we provide pack frames and bases with all compressor fixings and pipe work clamp channels in place, also brackets for oil separators and filter/drier shells. With our pack bases we provide control panel support brackets, allowing the panel to be mounted and the pack wiring to be completed on the shop floor – no more struggling inside the housing. Our removable base housings incorporate a site connection pipe work slot in the side wall to avoid brazing connections inside the housing and to permit pressure testing before the pack is inserted into the housing.
Can all of your products be supplied 'flat-packed'?
Yes, though the cost-effectiveness of this really depends on the type of product. For example, our 4, 6 and 8 compressor basic pack frames all share the same control panel and end wall and can be fitted with various door and panel kits to turn them into part or fully clad housings as required, so flat-pack supply can make a lot of sense. A Type 4 housing, on the other hand, is a more complex piece of equipment, comprising some 130 parts and is probably better assembled by ourselves.
What are the advantages and disadvantages of flat-pack supply?
The advantages are reduced capital and transport costs, and holding stock becomes a sensible proposition because so much less space is required for storage. For larger orders we can supply purpose designed returnable transit and storage containers. Obviously your own labour must assemble the products. However, because of our advanced manufacturing techniques all parts will fit perfectly and assembly is straightforward using standard tools; we would provide all fixings needed and no post-assembly painting or finishing is required.
I don't want fixed exit holes in the housing to dictate how I design my pack but I don't know yet where I am going to need pipe and cable exit holes. Can I make my own?
The foam insulation we use is easily cut and doesn't have an internal scrim cloth or a perforated metal facing skin. So it's easy to position a hole wherever you want (avoiding panel joints of course) with a neat finish, or for the best end result we can provide pre-punched cover plates.
Have you thought about transport to site, crane lifting and final positioning?
All of our products have built-in ground clearance so raising them off the vehicle bed in transit using timbers isn't necessary and once on site fork lift or pallet trucks can be used at any time. Our housings have inherently strong bases and can be crane lifted using strops anywhere along their length. We believe that this is more convenient than lifting eyes and avoids the risk of damage from lifting chains. The front and rear of the housings are flush finished and door handles are of the 'pop-out' pattern so usually spreader bars are not required.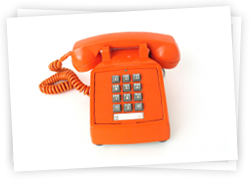 GET IN CONTACT
For further information, questions or advice on the services offered please call us now on 01732 523 550 or contact via our online form using the button below.
CONTACT

US NOW